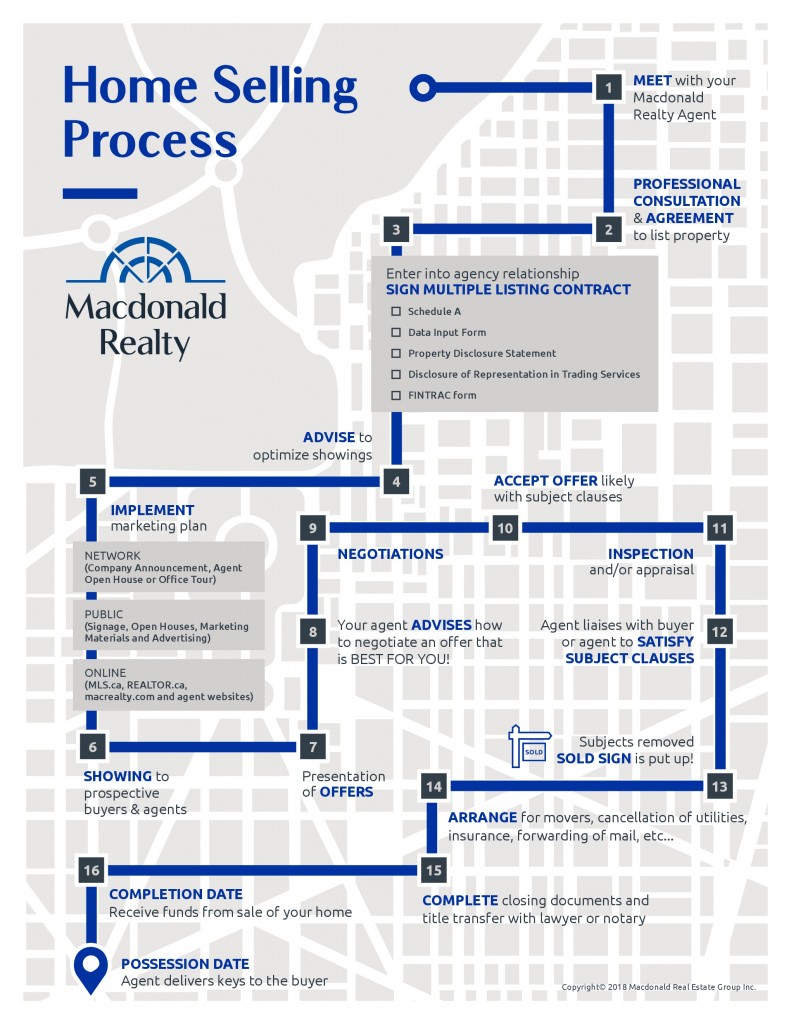 Backed by an impressive portfolio of innovative programs and tools, professional support, and the combined resources, services and knowledge of over 20 offices, I'm ready to put my extensive expertise to work for you.
At Macdonald Realty, we understand that selling your home can be an emotional undertaking. If you choose to work with me, my goal is to ensure you have all the market information at your fingertips to make the best possible decision. I'll make the process as seamless as possible.
Here's how the process works:
Let's meet up to discuss your goals. From there, we can have a professional consultation and enter into an agreement to list your property, and if you're happy to move forward, we'll enter into an agency relationship

Once I've advised you on how to optimize showings, we'll implement a marketing plan to start advertising your home

Once we've started showing the home to prospective buyers and agents, you'll be presented with offers. I'll advise how to negotiate an offer that is best for you

From here, we'll enter into negotiations, and accept the offer that you're happy with

Next, there'll be an inspection and/or an appraisal, and I'll liaise with the buyer or agent to satisfy subject clauses

The sold sign is up! From here, you'll need to arrange for movers, cancellation of utilities, insurance & forwarding of mail, and you'll complete the closing documents and title transfer with a lawyer or notary

Completion date!

You'll receive the funds from the sale of your home

Possession date! I'll deliver the keys to the buyer
Get in touch to receive a complimentary market analysis or estimated valuation.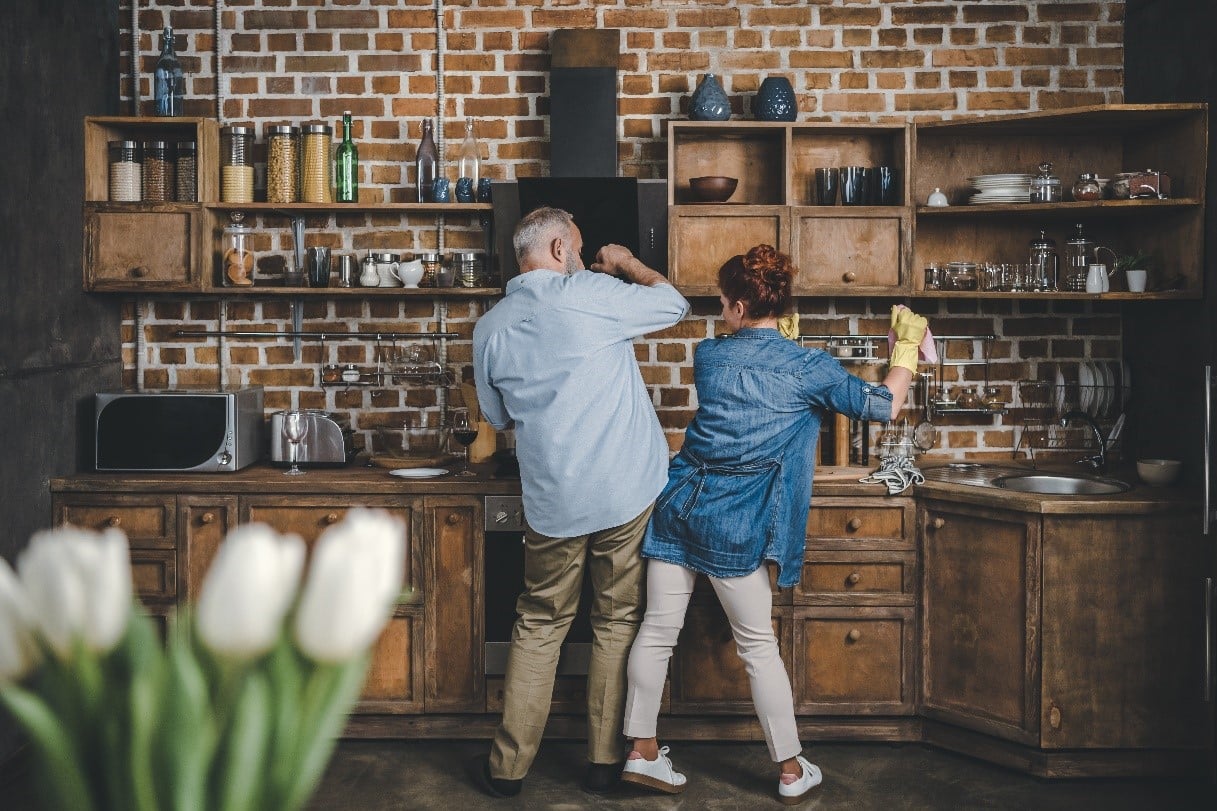 Testimonials
" "I have to say working with Shannon was a pleasure. She took a great deal of the burden off my shoulders of finding a home in a specific area that I liked and could afford. Then promptly selling my home in a timely fashion. Shannon is a diligent, conscientious and dedicated person and I can highly recommend her as your next agent." "
- Fran Carrat, Parksville, BC
" "We met Shannon completely by chance at an open house but felt comfortable with her right away. We explained that we were looking to sell our home and find a new one and she immediately offered to help. She listened to all of our requests, was realistic with us in what was available at the time, gave us great insight into neighbourhoods and areas, and helped us narrow down our search. She didn't waste our time showing us houses that didn't fit our criteria and we never felt pressured in to a home we didn't love. Shannon made selling and buying, which is usually very stressful, seamless and comfortable. She went above and beyond to ensure we got a home we love. When it came to selling our home, Shannon used every tool she had available to do so (such as multiple open houses, Facebook posts, newspaper ads etc) and gave us great tips to help us increase the curb appeal also. We would absolutely recommend Shannon to anyone looking to buy or sell their home. "
- Natalie & Ryan, Parksville, BC
" 5 Stars. When moving to the Island from the Lower Mainland I had very limited time to find and purchase a home. Shannon listened to what I wanted/needed and delivered! Her local knowledge was a great asset as well. I will definitely recommend her and if need be use her to sell or buy in the future. A great help with all the details and assistance with a home inspector as well!! You won't be disappointed giving Shannon your business "
- Don Birch. Vancouver to Vancouver Island
" "We moved to the Oceanside area from out of Province for work. Shannon provided us with not only great local knowledge but also valuable insight, advice and comparisons for the competitive buying market. If we had a question she found the answer, and the service continued after we made a purchase right up until possession day. We would absolutely recommend her." "
- Brent & Deanna M, Whitehorse, YT to Qualicum Beach, BC
Previous
Next